Skip to Content
Is Your Windshield Prepared for Winter?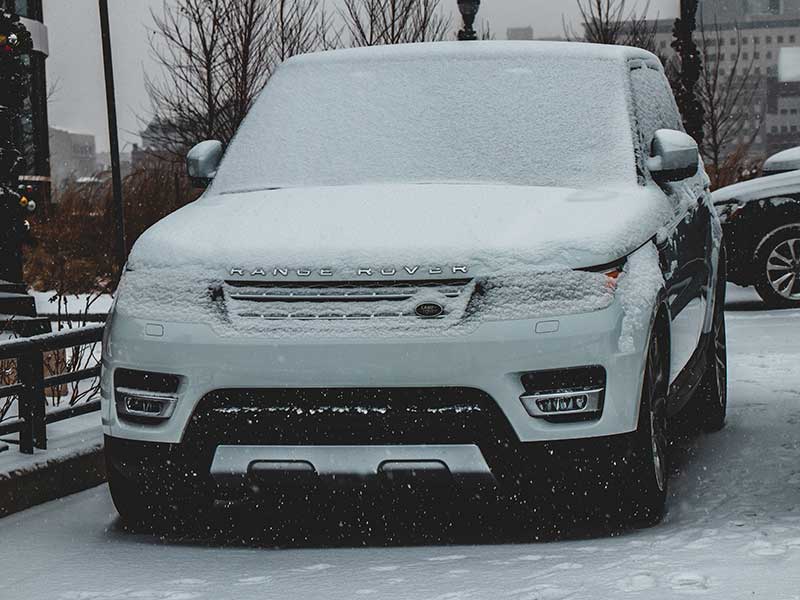 Changing temperatures can impact your vehicle in various ways. One of the key things to consider is the windshield, because winter weather and snow can affect its strength and visibility, which in turn make driving dangerous.
This is why it is important to make all the necessary preparations, so…
Is Your Windshield Prepared for Winter?
Here are the most important things to consider when preparing your windshield for the winter.
Chipped or Cracked Windshield Replacement
A chipped or cracked windshield is not ideal for winter, especially during heavy snow in places like New Jersey. The cold and weight of snow can further extend the crack or damage the chip if you scrape off any snow.
Chipped glass also contracts unevenly at the chip when the temperature drops, causing the chip to grow. Even smaller, unnoticeable chips can grow by a few inches up to a foot during the course of a winter season.
Chipped or cracked windshields during winter compromise visibility and your safety while driving. The best solution is to get your auto glass replaced. We recommend A&A Glass in Cherry Hill, NJ for the best windshield replacements.
Not only will a windshield replacement give you the best visibility and safety for driving in the winter, but it will also make maintenance easier, especially compared to a cracked or chipped one.
Buy or Make a De-Icing Spray
Perhaps the most important preparation you can do is to get a de-icer for your windshield. There are plenty of options available in the market and most are effective for de-icing your auto glass.
However, you can even make a de-icer spray at home. There are two simple methods to make a DIY de-icer spray.
1. Pour water in an empty spray bottle and add one or two scoops of salt, preferably road salt.
2. Mix two parts of 70% isopropyl alcohol with one part water in an empty spray bottle.You can spray either of these solutions on your windshield to quickly and safely de-ice your windshield, without scratching it. Both solutions work the same way – they have a lower freezing point than water, which safely removes ice.
If you plan on parking your vehicle outdoors overnight during winters, you should spray-coat the windshield with either solution. This will help prevent waking up to an icy windshield, which saves time and protects your windshield from ice.
Replace Old Wiper Blades
Often, old wiper blades do not last the cold, harsh winter. They can deteriorate and expose your windshield to the metal handles that leave scratches. Your best option is to replace old wiper blades with winter wiper blades that are designed for snow and ice.
Winter wiper blades are far more durable as well, so you won't need to worry about scratches or replacing them any time soon.
Get Your Free Estimate Today