Skip to Content
New Jersey's Premier Glass Installation and Repair Specialists
We at A & A Glass believe in providing the New Jersey and Philadelphia area community with affordable glass services that look great for years. With over 30 years of experience in the industry, we've helped our community with emergency repairs, commercial installations, home renovations, and much more. We offer 24/7 emergency repair calls for fixing building entries like doors and windows. Throughout our history, our primary goal has remained the same – to deliver fast, affordable, and mobile service. We want to give back to the community by providing reliable work that looks great and doesn't break the bank.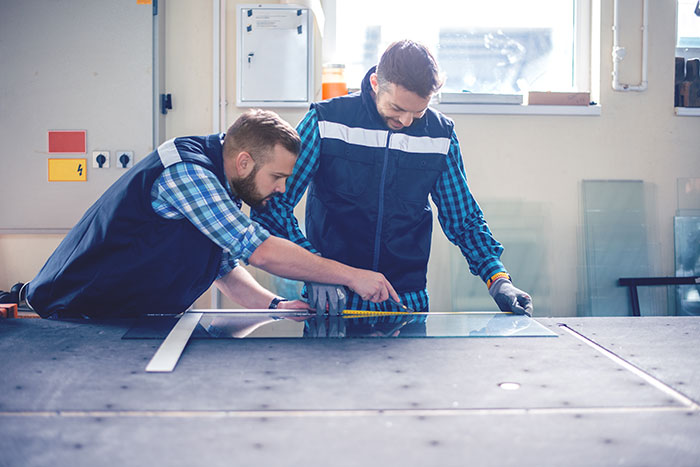 Humble Beginnings with Customer-Orientated Service
Starting business in the 80s, we have been alongside the community for over 30 years. We look to help our fellow neighbors by making emergency service calls for those in need. Nobody should have to go any longer than they have to with a broken window or door to their home, business, or vehicle. The first step in any situation is to secure your property. With our 24/7 service line, we hold true to that vision. Our technicians come to you, whether you're at home or work, and work efficiently so you can carry on with your day. With hard work and dedication, we've been proud to be New Jersey's premier location for glass installations, repairs, and replacements. We work one-on-one with you, answering any questions or concerns you may have throughout our service.
Dedicated to Continual Development in Glass
We are always continuing to grow as a company. Since our beginning, our staff has stayed on top of evolving trends, developing technology, and new tactics. While we provide fast, efficient, and affordable service to our customers, we are always learning and improving our products. While we predominantly focus on providing emergency repair services, we also have knowledgeable staff who have dedicated their craft to artistic and durable glass installations in homes and commercial businesses. Call us today to get started on a new project.
Get Your Free Estimate Today