Skip to Content
Windshield Replacement Cleaning and Aftercare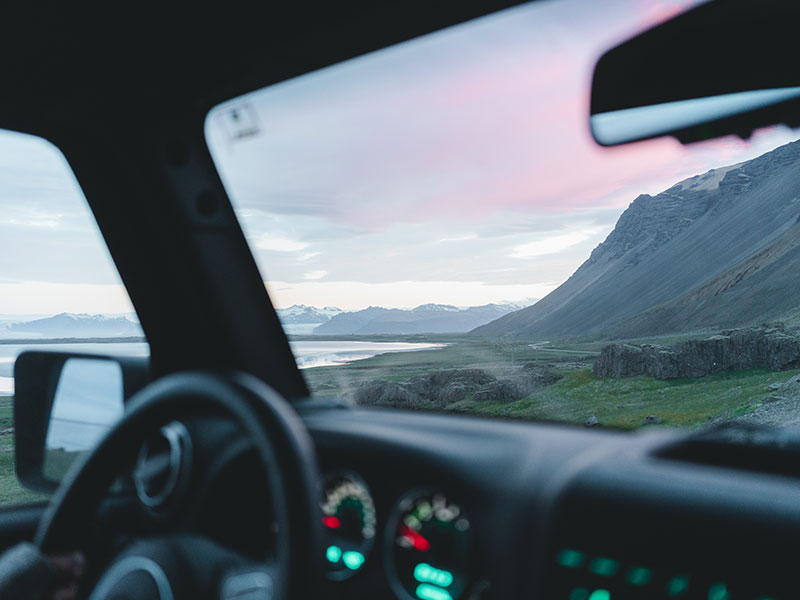 A windshield replacement can help improve visibility, driving experience, and passenger safety. Did you know that some auto glass replacements may be subject to cracking just a few hours after replacement?
While this can be the result of improper windshield installation, it is often due to lack of aftercare, which is entirely the car owner's responsibility.
Since most people are not commercial and auto glass experts like A&A Glass in Cherry Hill, NJ, they often make errors that lead to costly repair on new windshield replacements.
No worries, today we discuss windshield replacement cleaning and aftercare to help you make sure your new auto glass does not experience any damage.
Windshield Replacement Cleaning and Aftercare
Once your windshield is replaced, here's what you should do:
Give It Time to Cure
Professional auto glass replacement, especially windshield replacement, requires the use of adhesives and sealants. Depending on the type of products used by your replacement professional, you may have to wait a while for the adhesive to cure.
This waiting time depends on a number of environmental factors such as heat and humidity. Typically, it takes around 24 hours for adhesive to cure completely. So avoid driving your vehicle for a day after your new windshield replacement, especially if you live in a warm and humid climate.
Do Not Remove the Retention Tape
Auto glass professionals often use retention tape for windshield installations and replacements. This tape is placed over the adhesive to protect it from the elements and any dust or debris while it drys.
The tape should only be removed after the drying process is complete. So, while it may not be a great look for your car, avoid removing the retention tape immediately. It may cause the adhesive to lose effectiveness. You should typically wait a minimum of 24 hours before removing the retention tape.
Slightly Open the Windows
The biggest reason new windshield replacements end up cracking in a few hours is because of high internal pressure. This high internal pressure is more common during warmer temperatures of summer months.
Apart from windshield cracks, high internal pressure can also create leaks in the adhesive seal. The best way to prevent the buildup of this internal pressure is to slightly open your windows. You should also avoid parking outdoors for hours during hot temperatures.
Avoid Car Wash Services
Avoid harsh detergents, power washers, and high-pressure car washes for a while. They can have the same negative impact on your new windshield and its adhesive as internal high pressure.
We recommend waiting at least a day or two before you opt for a deep clean or high-pressure car wash.
Clean Gently
A gentle clean is the best way to approach a new windshield. Improve visibility by cleaning with a mild detergent spray (that does not affect the adhesive) and gentle pressure. However, you must avoid using any detergent for the first 24 hours after windshield replacement.
Instead, if you must clean during this time, use a damp microfiber cloth to slowly and gently wipe off any dirt or debris. You should also avoid using sunshades on the inside of your new windshield or covers on the outside for 24 hours, as they can stick to the adhesive or put pressure on the auto glass.
Similarly, you should also avoid using your windshield wipers for at least 24 hours after a windshield replacement.
Get Your Free Estimate Today