Skip to Content
What to Look For in a Commercial Glass Company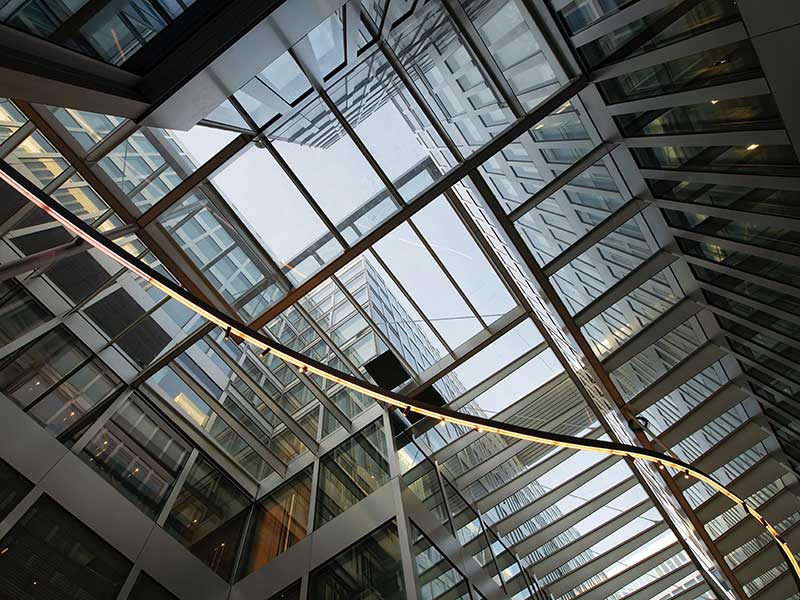 Glass is a crucial element of modern commercial structures, enhancing both the interior and exterior of commercial properties. Whether it is the windows, doors, wall panels, or interior of a property, commercial glass is capable of adding incredible value, privacy, safety, efficiency, and appeal.
However, most people may not know how to find the right professionals and glass experts like A&A Glass in Cherry Hill, NJ. This is why we have come up with a few things to look for and consider when choosing a commercial glass company for your glass needs.
What to Look For in a Commercial Glass Company
Here are the things to consider and look for in a commercial glass company in Cherry Hill, NJ.
Good Customer Service
A trusted glass repair and replacement company will always have good customer service both, before and after services. You want to hire professionals who cause minimal disruption at the worksite, offer warranties on certain services, and have years of good reputation.
Most commercial glass companies may offer excellent customer service before your hire them but not afterwards, especially after completing a project. This is where warranties and reputation go a long way when choosing a commercial glass company
Professional Specialists
Glass repair and replacement companies do not always offer professionals with comprehensive skills to complete complex projects effectively. This is where you should consider choosing a company that has experience working on complex projects.
Typical glass companies may get the job done, but they may not get it done correctly. This is where professional specialists and experts like A&A Glass in Cherry Hill, NJ are invaluable for complex commercial glass projects.
Wide Range of Glass & Service
A good sign of trusted and professional experts is their range of commercial glass and services. You want to choose a glass company that offers you a wide variety of options in commercial glass and the means to utilize them effectively in your commercial property.
For example, a subpar glass company may not offer innovative commercial glass options and services like advanced privacy glass, tempered glass, 24/7 emergency glass services, high-quality commercial and auto glass repair and replacement, auto tinting, or other such glass products and services.
You want to choose a glass company that offers comprehensive glass solutions, options, and the professionals and experience required to deliver them.
Continued Development
If any business or company is not learning, growing, or expanding, they are likely not providing good products and services. Such companies are typically looking to make a quick buck and uninterested in customer satisfaction or improving their products and services.
The same is true for commercial glass companies. You want to work with a glass repair and replacement company that is continually growing with developments, trends, technologies, and tactics.
They are dedicated to improving their products, services, and customer experiences. Of course, experience matters a lot, but you will always have a smooth and satisfying experience with a growth-focused glass company, even if it isn't the oldest or most experienced.
It is important to note, however, that established, trusted glass companies are often the most growth-focused and forward-thinking ones. It is likely one of many reasons they have survived for so long.
Get Your Free Estimate Today