Skip to Content
When to Repair or Replace Your Glass Door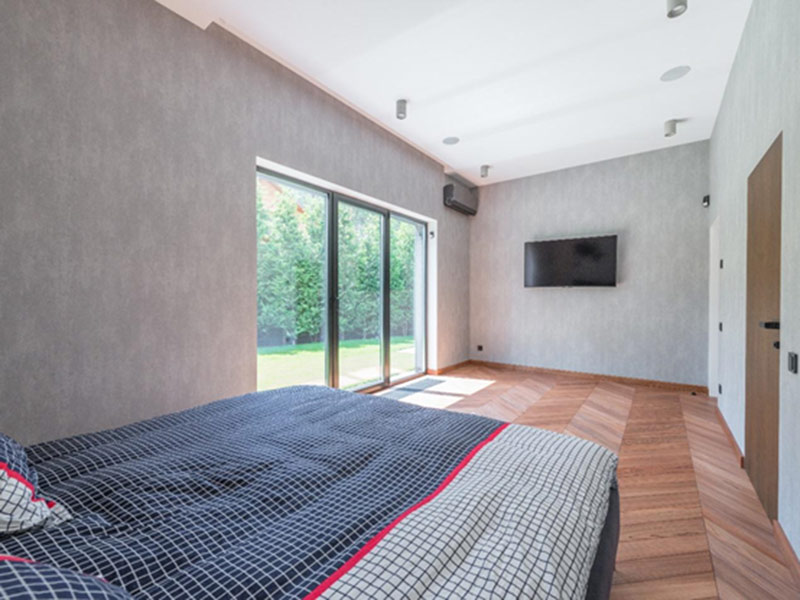 When designing luxury homes, adding glassy elements is a must. Glass doors, in particular, are a popular solution for modern homes.
They offer aesthetics and allow you to get a beautiful view of the outdoors. Plus, glass doors allow you to enter or exit your home easily. But like everything else, they also have a limited life and require repairs or replacement. So, how can you tell when your glass door repair is due or if it's time for glass door replacement?
There are a few signs to look out for. Read on to find out what they are.
If the Door Isn't Easily Opened or Closed
Glass doors are mainly installed in homes because they allow you to enter or leave your house quickly without struggling with them. But if your door starts getting stuck or you have to put in extra effort to open or close the door, consider getting it replaced. Of course, you can consult with an expert to see if glass door repair is possible. If not, a replacement is the only solution.
Door Misalignment
If your home has a sliding glass door, it can get misaligned. Generally, glass doors are misaligned because of rollers coming off the track. However, missing screws can also affect the alignment. You might have to opt for a complete glass door replacement depending on the condition. But repairs may be possible in some cases.
Broken Glass
One of the most apparent signs of door replacement is when the glass breaks or cracks. A broken door can harm anyone, putting your home at a safety risk. It would help if you got the door replaced as soon as possible to avoid any unpleasant circumstances.
Gaps Between Door and Frame
Glass doors are excellent insulators that allow you to keep your home warmer in winters and cooler in summers. It is possible because of the airtight closure they offer. However, gaps between the door and frame can affect the insulation and reduce the cooling and heating of your home's HVAC system. In this case, you must get the door repaired right away.
Squeaky Noises
Is your glass sliding door making squeaky noises when opened or closed? That usually happens when something is obstructing the door tracks. If the door tracks aren't timely cleaned, they can accumulate dirt, dust, or grime. As a result, it hinders the door's movement and turns into irreparable damage. In this case, you must opt for glass door replacement. But if you take action well within time, you can get away with minor repairs.
Get Your Free Estimate Today